07.27.2022
Hair Serum: Dos & Don'ts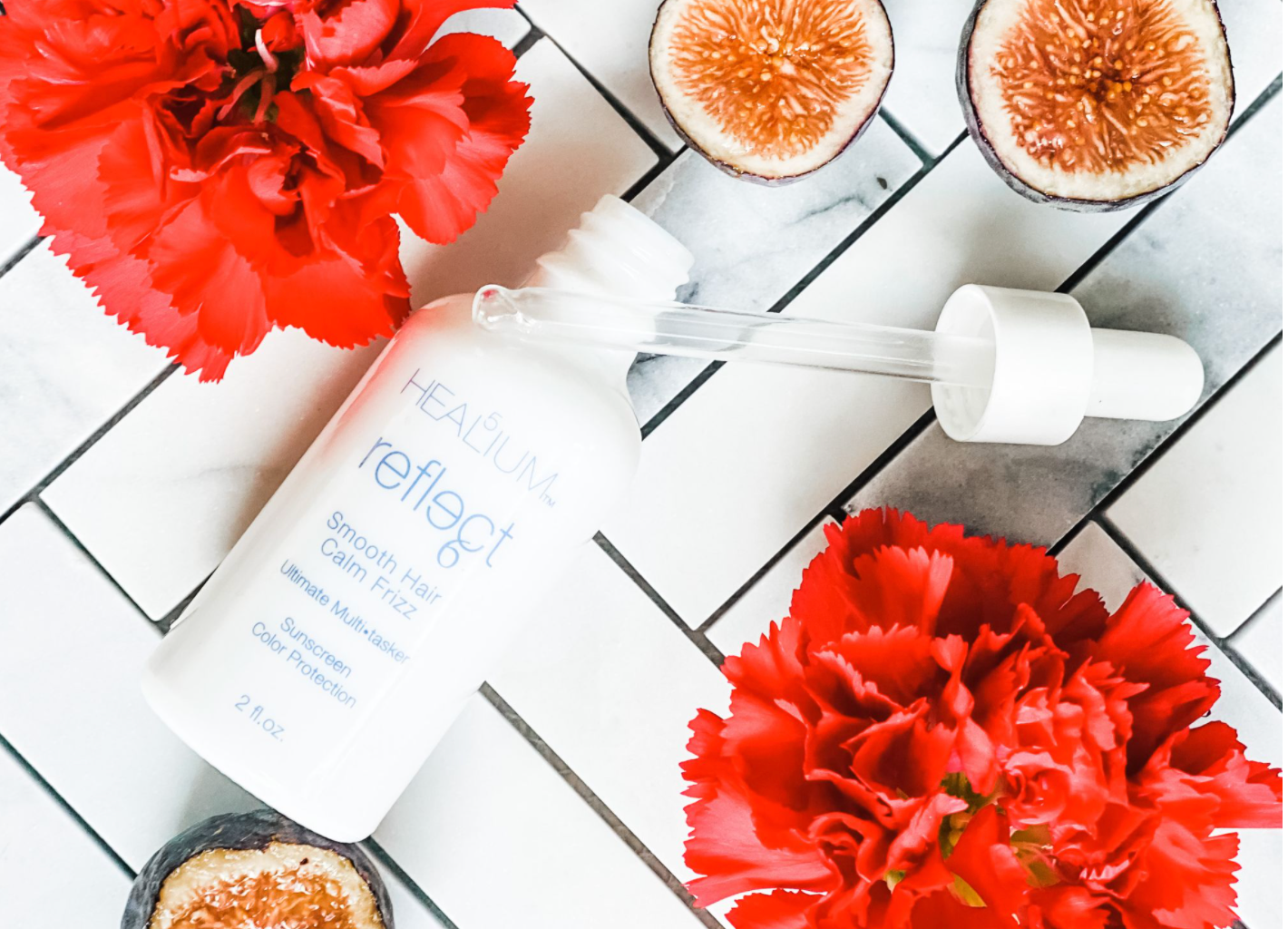 For smooth, silky styling, hair serum can transform the look of your strands. It tames frizz, adds shine, and can protect your hair's surface from environmental damage. Just like serums for your skin, the right hair serum can make your hair look and feel healthier in any style.
Using hair serum on thin, fine hair can optimize your style and volume – you simply need to use it properly to get the most benefit from this styling necessity!
What is Hair Serum?
Not to be confused with hair oil, hair serum is targeted towards preserving style, protecting the strands from aggressive styling, brushing, and pulling while acting as a barrier between pollutants and sun exposure. Serums seal the cuticles of your hair strand to make your style last longer and look sleek.
Why Should Your Incorporate Serum into Your Hair Routine?
For ultra-shine, heat protection, and enviable softness, hair serum is a simple step to make your hair appear healthier, even if your strands are due for a trim! If you like to keep your hair care collection at a minimum, hair serum is not something to leave out because hair can use an extra boost.
Hair serum can protect your strands from drying wind and sun exposure without frying your ends. It can withstand humidity, so your style won't fall out when you step outside and eliminates static on the hat-wearing days!
It's a magic touch you need in your hair care routine to maximize the shine and smoothness of your locks. Your hair will look healthy and soft to the touch without any stickiness – you'll notice more volume and body to your strands than ever.
When and How to Use Hair Serum
When it comes to hair serum, less is more – all you need is a few drops to seal your style. It's a great quick fix to tame your flyaways and frizz, but there are basic rules regarding hair serum you should follow.
Do: Keep the Serum at the Ends of the Hair
Just like conditioning products, serum needs to be focused on the ends of ends to avoid a weighed-down look. Professionals recommend running the product into the ends and working your way up the strands, stopping at mid-length. Starting at the ends reduces product build-up, making your hair look healthier long-term.
A trick to distribute the product most effectively is to flip your hair over and start working from the back of the head. Not only will you experience more volume, but you'll target the locks that typically get ignored.
Do: Use Serum to Help Tame Flyaways
Sometimes gel or hairspray isn't the right product to smooth your strands – your hair serum can multi-task, both improving shine and helping manage the texture. Reach for serum when you want to gently control frizz without unnecessary product layering.
Do: Use on Freshly Washed Hair
Professionals agree that you should limit serum use to clean hair only. Because serums protect against environmental pollutants, the last thing you want to do is seal them to your locks. Second-day hair can have unnoticeable dust and dirt, but locking it into your hair can cause damage to your strands.
How Not to Use Hair Serum
The struggle with hair serum comes in the application process – you won't maximize its benefits by working the product through your hair incorrectly.
Don't: Use Too Much Hair Serum
It doesn't matter if your hair is thick, long, thin, or short. You will only need the slightest amount of product to see results. Work a pea-sized amount (no more than a nickel-sized) between your hands and work through your hair. Using less product keeps your hair feeling light and natural.
Don't: Apply Right Out of the Bottle
It's vital to take your time warming the serum in your hands before applying it to your locks. By ignoring this step and rushing through the styling process, you risk uneven product distribution and unwanted build-up. Unlike oils, taking the time to warm serum can wildly change the results.
Can Women with Thin, Fine Hair Use a Hair Serum Without Looking Greasy?
Your thin, fine hair can benefit from the right hair serum! The most important factor in preventing your hair from looking too heavy and greasy is all in the application. If you use only a little bit of product and keep away from your roots, your locks will still have lots of movement and body!
Embracing the hair-flipping trick will also create the illusion of some extra lift at the root. You'll also benefit from reaching the underside of your locks that are prone to breakage. As long as you implement simple tricks to boost the look of voluminous hair, hair serum can give you the bulk you want without the frizz.
Benefits of Healium Hair's Reflect 6 Shine Serum
Perfected for thin hair, Healium Hair's Reflect 6 Shine Serum is a weightless serum to smooth out frizz and keep your hair looking silky without greasiness. The serum protects your hair from discoloration from the hot sun and is safe for color and keratin-treated hair. Unlike other hair serums with a gold tint, Reflect 6 Shine Serum is clear, eliminating potential brassiness and yellowing.
Add this serum to your style regimen and notice the change in your locks' texture, appearance, and softness. Your style will last longer, and the serum will protect your strands from any irritants they may face.
Bottom Line
Hair serum is a potent product – one of the best haircare additions, a few tiny drops of Reflect 6 Shine Serum can protect hair from heat, pollutants, and damage while drawing out the best qualities of your hair. Implementing the application tips will calm unwanted frizz and get the volume you crave with an unbeatable shine.