02.23.2022
Styling Guide for Thin or Fine Hair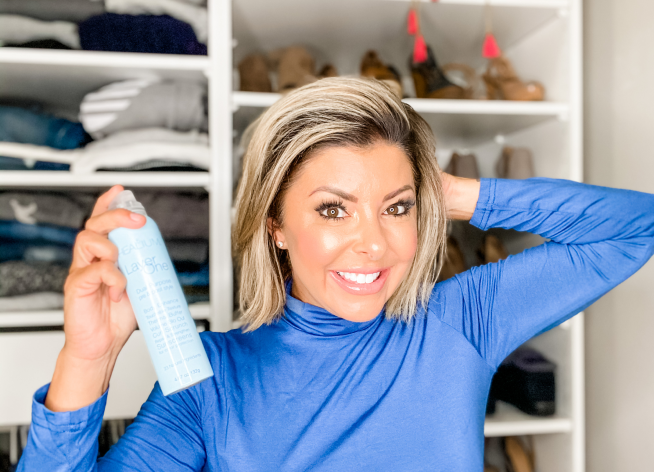 With conventional hair products, it can be a fight to get any volume in thin hair. Achieving true volume that lasts can take massive amounts of various products that leave your hair feeling stiff and uncomfortable.
Choosing hair styling products crafted specifically with thin hair in mind is important to attain full volume that looks and feels healthy and natural. Healium Hair has a collection of products that will weightlessly add volume and body to your hair with lasting results.
Can Thin Hair Have Volume?
If you have thin hair, you've probably been sold the lie that voluminous hair is out of your reach. But thin hair is capable of pulling off enviable volume. You just need the right products and techniques to help make it happen.
Healium Hair products will help give your thin hair the boost it needs to gain fullness, and we'll give you the tricks on how to use them to maximize the volumizing power.
How Can You Add Volume to Thin Hair?
Even with the perfect products on hand, the results can be underwhelming without the proper style technique. Targeted styling methods can completely change the look of your hair, so you should try them all to find which works best for you.
Blow Dry Upside Down
Blow drying your hair seals the strand's cuticle to smooth your style, but blow drying can also flatten your thin strands. By flipping your hair, your thin hair can find a little more body, making further volume styling a breeze.
Tease Your Roots
A classic technique for winning extra volume is to tease the roots – it's a guaranteed way to give your hair dynamic movement that starts at the scalp. All you need is a comb to go to the underside of your roots and gently brush towards your scalp. By using this trick on various areas of your scalp, your hair will have the illusion of more volume instantly.
Change Your Part
When you part your hair in the same place for a long time, your hair learns to fall that way naturally. By simply changing up the part, even by an inch or two, there will be some added bounce to your roots – your hair won't fall flat as it would typically do in its everyday part. It's a quick, simple trick with effective results.
Scrunch Your Hair
When you work product into your damp or dry hair, try scrunching it through your locks. If you're smoothing styling products into your hair from the length to the ends, you're pulling your hair down. Scrunching your strands instead will promote weightlessness and even distribution of the product.
Does Thin Hair Look Better Long or Short?
You always want your hair to look its best, so you want to choose a style that will complement your thin hair. The enduring question is whether thin hair looks better when long or short. The answer is both.
Having your hair short or long is a personal choice, and you can consult current trends, but you're going to look and feel your best when you choose a length that makes you feel confident. With products and hair tools that can help you achieve almost any style, you're not limited to choosing a length that you don't love for the sake of your hair texture.
Your ideal hair length will often consider your face shape, answering whether low-maintenance hair is a necessity and your styling routine. Thin hair can look great at any length once you learn the products to make your strands feel their best and tricks to use the products to style your hair.
Should Thin Hair Be Layered or All One Length?
Layers can be an incredible optical illusion – some perfectly placed layers will make your hair look more voluminous with more movement and body. Based on your desired length, your stylist will be able to expertly layer your hair to make it easiest to style for volume.
Flawless layers, insider styling techniques, and Healium Hair's top voluminous styling products will amp up your thin hair's volume. Explore our volume-boosting products along with some of our other top favorites to achieve your healthiest hair.