05.16.2022
How to: Curls Without Heat!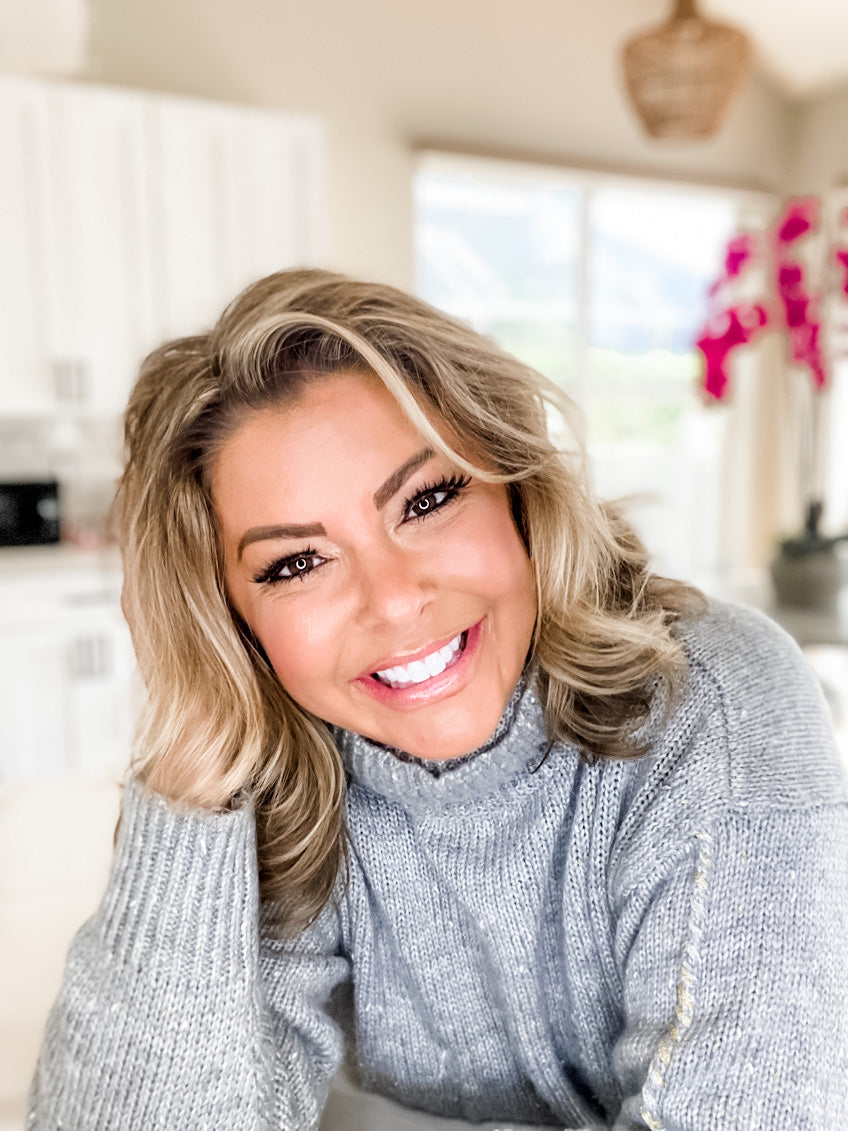 Curls are a playful, volumizing style that can be absolutely glamorous or relaxed and casual. But even if you're a pro at using a curling iron, you have to contend with the smell of burning hair, the time commitment, and the occasional third-degree burns.  
But heat styling isn't the only way to get luscious curls that last, and whether you gravitate towards tight ringlets, loose waves, or wand-like curls, there are methods and hair tools to safely achieve curls – without heat!  
Why Skip the Curling Iron? 
You may have an attachment to your curling iron or straightener but putting down the hot tools can still get you bouncy style. Whether you have natural waves that just need a touch-up or thin pin-straight hair that needs complete styling, avoiding heat is better for your hair.  
Prolonged heat and frequent hot tool use damage your strands, leading to breakage and split ends. Embracing heatless curling methods lets you skip the curling wand and the blow-dryer so you can maintain healthy, strong hair.   
How to Achieve Heatless Curls 
When you think of heatless curls, your mind probably drifts to the Velcro rollers of the past. But there are now so many options that give you different types of curls.
Spiral Heatless Wave Curlers 
These long, crimped-looking curlers are stretchable and ideal for medium-length hair. To thread the hair through the mesh tube, you use a small hook on one-inch sections of hair to pull the strands through.  
One tip is to twist the hair at the scalp and then catch it, rather than hooking your strands without a plan – some users find it simpler to thread horizontally instead of vertically. With these curlers, you may have an uncomfortable sleep, so letting them dry naturally while you do things around the house might be your best strategy. 
The result is a head full of bouncy curls that look natural and full – simply comb through them a little and separate them apart for the most stunning curls. 
*Link for Product Photo Reference - https://www.amazon.com/dp/B0881SY2JV 
Heatless Sock Curls 
No need for fancy curlers. Just grab a pair of socks and curl away! Start by slipping the sock into your hair with the toe side up, then French twist your hair around the sock. Once you reach the bottom, grab the sock's opening, and pull it over the braid to secure them. 
The secret is to use the appropriate sock size for your hair – ankle socks won't do the trick here! Crew socks are your best bet, and while some say fuzzy socks are the ideal option, if you don't have them, any sock will do.  
With your damp hair all wrapped up in your socks, you can comfortably sleep and wake up with loose curly waves. This method takes some practice and playing around with different socks can get different results, but even your first try will give you completely wearable curls. 
Terry Cloth Robe Heatless Curls 
In the theme of using things you already have, taking the belt from your terry cloth robe is a popular method to give you heatless curls. Secure your belt to the top of your head with a claw clip, then use the French-twist method again to wrap your hair around the robe belt.  
Once you're all wrapped up, you can pin each side into tiny space buns at the nape of your neck. This is a sleep-friendly method, and the terry cloth fabric helps the buns stay intact.  
Once you uncurl your strands in the morning, you're left with tight voluminous curls that you can quickly style and be out the door quickly! This method will give you long-lasting curls that look natural and bouncy. 
Satin Heatless Curling Headband 
This overnight curling method is on-trend and produces swoon-worthy soft curls that look fresh from the salon. Wrap your hair around the satin tube in a French twist and simply sleep with it overnight. It's one of the quickest options to do right before bed.  
Depending on your hair, you may notice your strands slipping and sliding over the tubes but waking up with a crooked headband doesn't compromise the results of the curls. After shaking out the kinks, you'll have beautiful loose curls that border on beach waves.  
Satin is gentle on the hair and is the perfect fabric to eliminate frizz and keep hair shiny – that's why satin pillowcases are a must-have! The satin will reduce the risk of breakage from twisting and protect your hair from uncomfortable pulling.  
*Link for Product Photo Reference - https://www.amazon.com/dp/B09C4TGVTJ
How to Use Healium Hair's aiHr Whipp Mousse for Curls 
Applying mousse to your wet or damp hair before wrapping and twisting hair in your heatless styling can help lock in the curls without adding weight to your strands. Once you remove your mesh curlers, terry cloth belt, or satin headband, you'll find springy, healthy curls with definition with virtually no breakage. 
Healium Hair's aiHr Whipp Mousse is a must-have volume booster, and a small amount of product is all it takes to make your curls stand out. With shine-enhancing properties, moisturizing ingredients, and natural UV protection, the aiHr Whipp Mousse is doing more than locking in style. It's fortifying your strands and keeping them nourished. 
Heatless Curls are a Time-Saver 
Skipping heat on your hair is a benefit for your tight schedule. Curling hair with a hot tool takes time – you have to sit down and set aside time to wrap your hair around the wand and keep going until you reach all your locks.  
With heatless methods, you can curl your hair while you sleep or throw your damp hair in French twists and spend your time getting dressed, doing your makeup, finishing chores, or scrolling on your phone.  
So, save your hair from the heat next time you want to style some curls and grab Healium Hair's aiHr Whipp Mousse for staying power that's light as air.