02.16.2022
Products to Make Thin, Flat Hair Look Thicker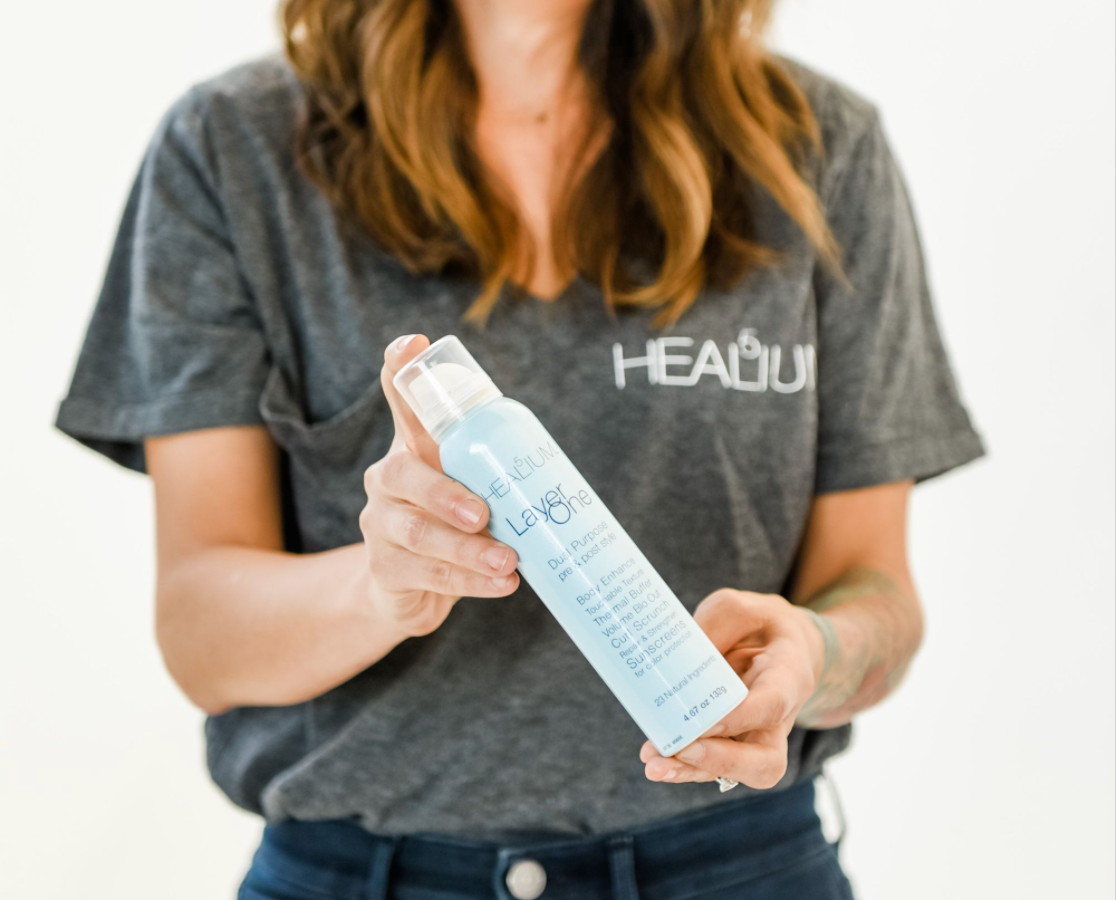 We all dream of having thick and luscious locks of hair that look healthy and full, and when your hair is thin, that goal can feel unachievable. But, even if you have hair that is naturally thin and without texture, there are so many ways to create the look and feel of thicker hair.
You can achieve the fantasy of thick hair without all the extra weight using a few tricks. With the right tools, techniques, and products, you can get the illusion of volume easily.
It starts with wet hair. Before you even turn on the blow dryer. Using the right product in your hair to work while it's drying will give your hair the instant lift it will need when it's dry.
Layer One Bodifier
The Layer One Bodifier spray can be used on wet or dry hair, but the heat-activated formula makes hair thicker and fuller through the blow dry or diffusing process. The resins in the formula expand when they're heated, making your hair look fuller than ever.
Adding this product to dry hair will give it a little extra bounce. Just blast it with a bit of heat to activate its properties, and your second-day hair will look fresh and full.
aiHr Dry Shampoo 
Dry shampoo isn't just for freshening up hair between shampoos. Lift begins at the root, and using dry shampoo at your scalp can combat a flat look by offering some lift to the follicles.
This formula pulls double duty and goes beyond cleansing to add texture as well. When styling, use the aiHr Dry Shampoo to add volume to your roots while adding a fresh scent and UV protection. This formula will even bring back the volume on second or third-day hair while absorbing any unwanted oil buildup between washes.
aiHr Hairspray
Specifically designed for fine and thin hair, the aiHr Hairspray offers a medium hold. If it's not enough, the formula is buildable so that you can add more hold without stickiness or stiffness. You can brush through your strands without snags meaning you can always keep styling once it's applied.
This formula stands up against humidity and will control frizz while leaving your hair with an incredible shine.
Reflect 6 Shine Serum
When styling thin hair to look thicker, there is a concern that adding a finishing serum will weigh the hair down. Nobody wants all their hard work to be ruined by a heavy finishing product. But not all serums are created equal.
Reflect 6 Shine Serum is a weightless serum that will add gloss to your hair, whether wet or dry. It's unique because it uses six natural oils that are water-soluble, and there won't be a residue. It's crystal clear, unlike most other serums, so that it won't leave tinges of brassiness to light hair.
Bottom Line
The right hair care products make all the difference in how well your hair will hold the appearance of thick hair. Using weightless, buildable, and malleable products, you can craft the illusion of thickness while still keeping your hair soft to the touch.