09.29.2022
Should I Be Using a Purple Conditioner?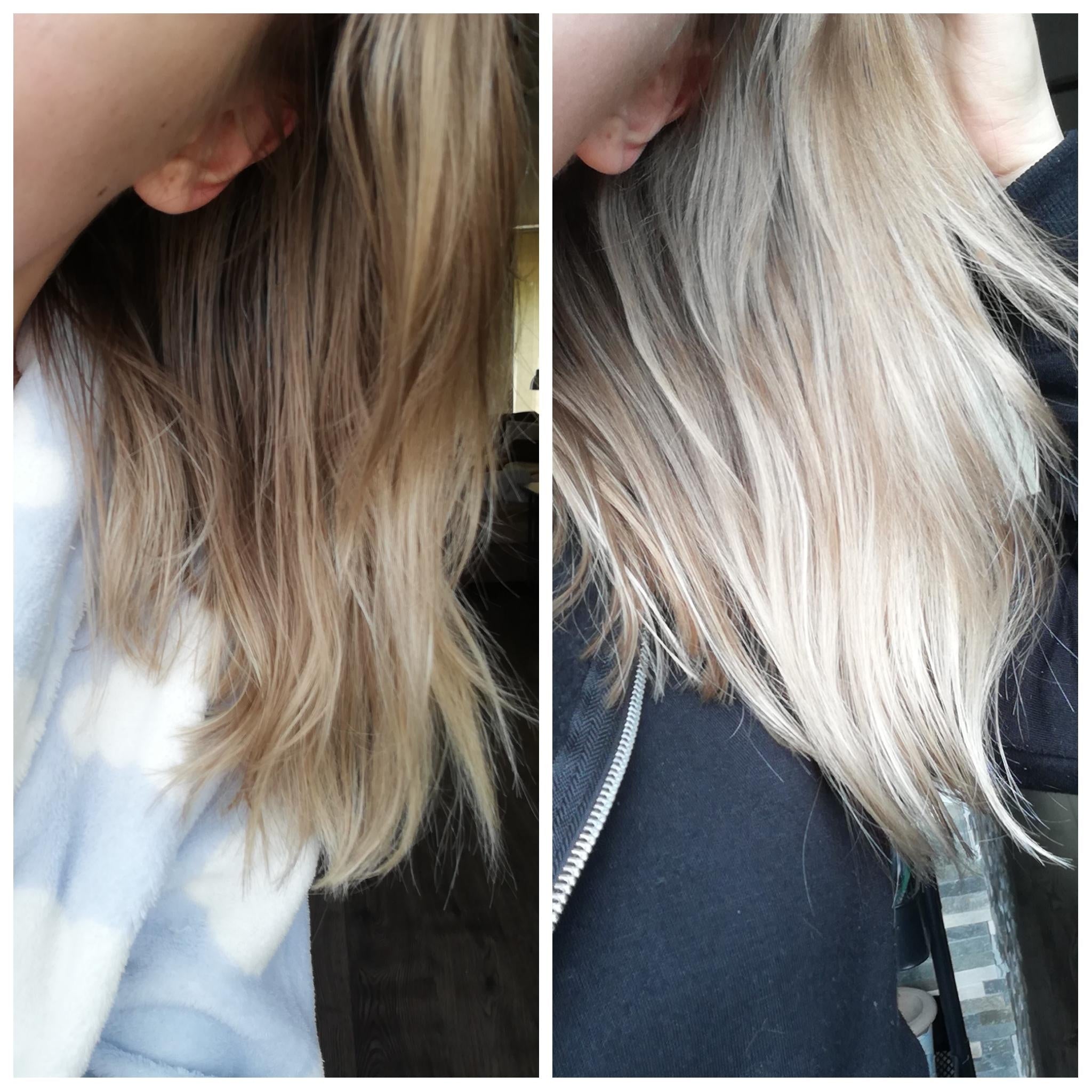 Should I Be Using A Purple Conditioner?
That platinum hue is something you adore. Therefore you want to keep it. That being the case, we suppose you're thinking about how to get the most out of purple conditioner for blonde hair. On the correct path, you are. These conditioners frequently aid in addressing undesired brassiness head-on. At the same time, it maintains intense moisture in your hair.
Some people believe ultra-purple pigmentation is the ideal toner for blonde hair that has become lifeless and yellow. Even better, some people discover they can purple-tone their hair to tone it after each wash. It helps to maintain their color's cool, ashy consistency.
Why Is Purple Conditioner Important?
Understanding brassiness is necessary before understanding why the colored product is important for maintaining hair color.
When hair is lightened, particularly blonde hair, unwelcome warm, yellow tones become apparent. This is known as brassiness. Your hair color may be messed up and make you look brassy by various factors, including chlorine, mineral contaminants in water, and UV radiation from the sun.
A purple conditioner can help in this situation. Purple pigment is released while it cleans the hair strands, helping to bring back the cooler tone of your hair's color.
But why is purple? When you were a child, you probably attended an art lesson where a color wheel was shown. Purple contrasts yellow directly, working to negate and neutralize yellow-like tones that blondes, especially those with chilly or frosty undertones, absolutely don't want.
Can Black Hair Be Washed With Purple Conditioner?
While purple conditioner is commonly used on blonde highlights, brunettes who lighten their hair with balayage or ombré might also benefit because they frequently experience the same brassiness and color shifts. In other words, brunettes with lighter patches of hair can benefit from using a purple conditioner designed for blonde hair.
 What Qualities Should A Purple Conditioner Have?
Finding the finest purple conditioner for blondes or those with darker hair might be difficult because there are so many identical products on the market. We have you covered if you are looking for a perfect conditioner for your hair type.  We have a huge range of hair care products that address all hair-related issues. The most amazing thing is that we have a purple blue conditioner that is extraordinarily trustworthy.
In the shower, the cuticle keeps opening, and the hot water produces ideal circumstances for color to deposit at the finish of your shower. Castaway toning conditioner may release shade of blue pigments into your hair swiftly and readily. Maximum color correction at home is made possible by removing "water stops" between deposit and style.
The most pigment will stay in the hair if the least water is used while applying it. We've moved from shampooing to conditioner for that reason! To get outcomes that are much better and stay longer! The blue-violet pigment creates a cool finish by reducing the warmth of the undertones of red, orange, and yellow.
How To Use Castaway Conditioner?
Squeeze out the extra water off your hair after shampooing. Castaway conditioner should be used from root to finish. In 3 to 5 minutes, rinse. Repeat as necessary.
A Toner Is Purple Conditioner, Right?
Purple conditioner is in the toners category as it releases pigment to alter hair tone. Brass may be neutralized by its pigments.
Toners also include hair glosses, which increase shine and fortify shafts, and demi-permanent hair dyes, which update hair color or improve your original shade.